2010 May E-Newsletter
Our BIG news, and our top priority these days, is David Korten's Second Edition of Agenda for a New Economy. (Be the first to read this new edition! YES! Magazine is offering a special opportunity for you to pre-purchase "Agenda 2" at a deep discount before it hits the book stores!)

Fans of "Agenda 1" and new readers alike will appreciate David's analysis of events since the first edition and the wealth of new material based on the latest work of the New Economy Working Group. He elaborates on seven key interventions needed to replace our badly broken system and a new vision for a system based on shared prosperity, ecological stewardship, and citizen democracy, and advocates for a major grassroots campaign to make it happen!
The main theme in this newsletter is
working together for a New Economy
. David speaks to his latest collaborations, and we've included a few stories about making connections, forging new alliances, and sharing resources to move us closer to the New Economy we all want. We'd like to hear more; please send us your stories about what's happening in your community, organizations, and faith groups, and help spread the word!
Kat Gjovik
Outreach and Communication
kat@greatturning.org
---
A Message From David Korten

Our decisive moment as a nation has arrived. For years, people have been telling me things would have to get worse before people would be ready to contemplate the deep changes called for by the Great Turning. The September 2008 crash made things a lot worse for just about everyone, with the highly visible exception of Wall Street bankers and their top tier retainers. The speed with which Washington responded with public money to save the Wall Street bankers who created the mess, while largely leaving Main Street to flounder, has exposed the power and corruption of the Wall Street-Washington political axis.

The resulting pain and uncertainty leave us poised as a nation on a psychological knife-edge between a turn to further division, racial scapegoating, and repression and a choice to come together in common cause to actualize the promise of democracy and life-serving local market economies. Read David's message
---
Moving Toward a New Economy - Together
Like rivers meeting and gaining speed and strength as they flow together toward an ocean, we're seeing a powerful confluence of local and national initiatives extending the reach of new and well-established campaigns. Organizations are stretching beyond traditional boundaries to partner with others, expand the base, share resources, and promote each other's events/actions to raise the volume and propel the movement far beyond what any single initiative could accomplish.
"What about my…?"
The very mention of breaking up big banks and replacing Wall Street with local, community-focused economies brings us to our feet with cheers – and to the streets to stand up against corporate interests! When we return to the quiet of our homes, however, with mortgage payments, medical bills, and thoughts of disappearing retirement nest eggs, the rallying cry can quickly turn to a fearful, sinking feeling of being stuck in this badly broken system.

In the Second Edition of Agenda for a New Economy, David added a chapter – "What about my…?" to acknowledge and explore the hold Wall Street has on us and the serious, liberating but gut-wrenching choices we face regarding our mortgages, credit cards, insurance, college and retirement funds. Here are a few examples of how people are coming together to deepen their understanding of the big economic picture and the implications for family and community, face the tough choices, and create alternatives.
Finding "We" in Common Security Clubs
Telling the truth about money or revealing our fears and hopes about our personal economic situations is not easy; some say it's more difficult than talking about politics, religion, and sex. Common Security Clubs (CSC), sponsored in part by the Institute for Policy Studies and now in more than 100 communities and churches around the country, are breaking down barriers, inviting people to share their experiences, and rekindling a new, deeper sense of community. Read about the benefits, the stories, and how to start a Common Security Club in your congregation or neighborhood.

Communities of Faith and the New Economy
Faith communities are rallying around the New Economy as a moral issue. A significant move will be taken by the Unitarian Universalist Association of Congregations if the proposal to adopt National Economic Reform: A Moral Imperative as the Study Action Item for 2010-2014 receives the most votes at the UU General Assembly in Minneapolis next month. If this item is adopted, it will create a framework for a wave of concerted actions across the network of UU congregations; possibilities include adult education curricula, study groups, workshops, Common Security Clubs, and alternative investment opportunities. If you plan to attend the General Assembly, please vote!

Turning Toward Community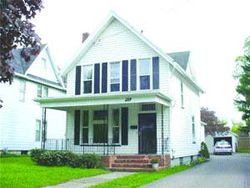 One person's bold financial move is paying off in "real wealth" for Dunkirk, NY. TheObserver reports that Harriett "Skeeter" Tower, inspired by David's Agenda for a New Economy, turned from Wall Street to Main Street and the payoff can be seen in jobs, affordable housing, and the character and dignity of this New York community.
Shareholders Unite!
While it might not be feasible – or smart – for everyone to liquidate every last share of Wall Street stock overnight, how can shareholders exert their influence on the

policies and practices of the companies they own?
Green America advises us to let our voices be heard! They have developed a family of programs to support Socially Responsible Investment strategies, community investing, and shareholder activism, which includes voting your proxies, writing letters, and, if all else fails, divesting. Check out their Guide for Social Responsible Investing and the link to Moxy Vote to view recommendations from Green America and other "advocates" and to make voting proxies easier.
---
Connecting
We want to connect! Word about the New Economy is spreading and we hope you'll pass it along via e-mail, newsletters, and coffee shop conversations. We're pleased to befriend, follow, Tweet and Retweet on Facebook and Twitter, as well; please join us and invite your friends!

Facebook - David Korten and The Great Turning
June 5: Seattle Green Fest; 3:00pm presentation
June 10: Book Salon hosted by the Transpartisan Alliance, Washington DC.
June 11-14: Network of Spiritual Progressives Conference in Washington DC. David's presentation at 9:00am on June 12, with launch of "Agenda for a New Economy" Second Edition, followed by workshop with John Canavagh, Heather Booth, Gar Alperovitz, and Noel Ortega.
June 13: Book/Author event at Busboys and Poets in Washington DC; details pending.
June 20: Canadian Social Forum in Windsor, Ontario, Canada;1pm presentation.
June 23-25: US Social Forum in Detroit, MI; David will participate in two panels - Local Economics Organizing and Spirituality and Economy Transformation.
July 27-30: Association of Cooperative Educators Conference in Cleveland, OH; details pending.
Check David's website for updates to his calendar